18th August 2023
Invisalign for Teens: How to Prepare Your Child for Invisalign
Discover How to Prepare Your Child for the Best Results with Invisalign for Teens
Let's talk about Invisalign for teens in York. Every teenager dreams of flashing a perfect smile. With traditional braces as orthodontic treatment, many worry about how they'll look in yearbook photos or at prom. But today, there's a clear alternative:
Invisalign clear aligners
. This modern solution straightens teeth without all the metal and is virtually invisible. If your teen is about to start their Invisalign journey, you should know that preparation is key. So, in this post, we will be talking about
Invisalign for teens
and what you can do to prepare your child so they can achieve the best result from treatment such as dental care to ensure the treatment is successful. You want to make the journey as smooth as possible for your child. So you should read the post to the end!
Invisalign for Teens: How Does It Work?
The beauty of invisible aligners. Instead of metal wires and brackets, it uses clear, plastic trays. These trays are custom-made to fit each teen's teeth. Over time, they gently move teeth to the right spot. Every few weeks, your teen will get a new set of trays which they will have to wear for 22 hours every day. The best part? They're almost invisible! So, while the teeth are moving into place, it's hard for anyone to notice. Your child can take them out to eat or brush their teeth. Clear aligners present themselves as
a perfect treatment option
for teens wanting a subtle way to straighten their smile.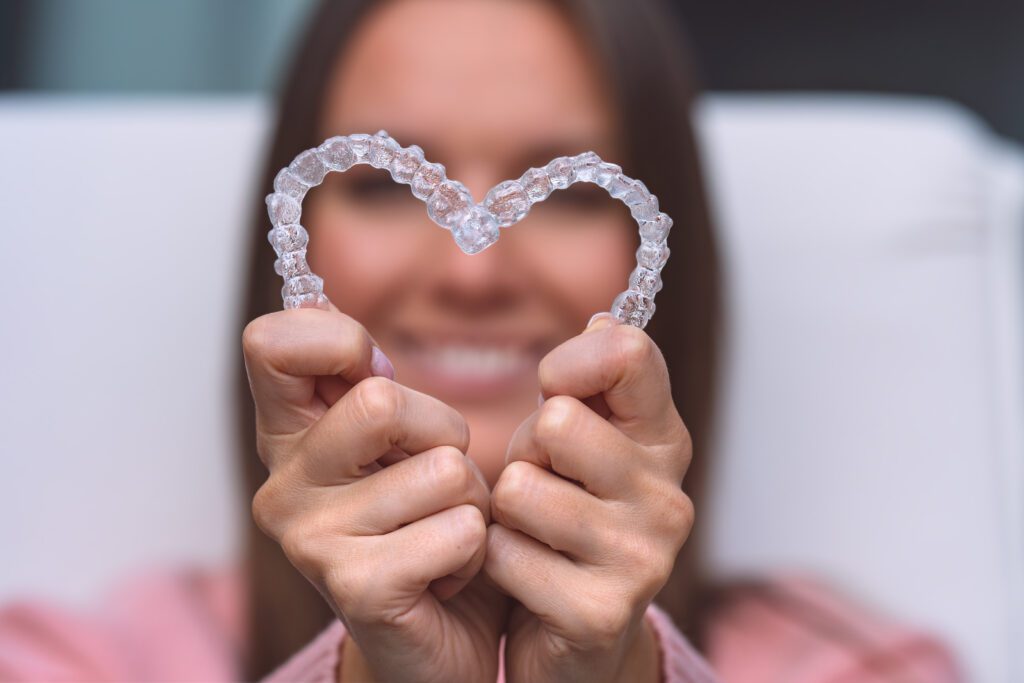 What Issues Can Invisalign Fix?
If you are considering the treatment for your child, then you should know what issues it can help fix. Let's take a quick look at some of them.
Overcrowding: When there's not enough space for all the teeth they can align them properly.
Gaps: Spaces between teeth? aligners can close them up.
Overbite: This is when the upper teeth bite over the lower ones. Invisalign can adjust this.
Underbite: The opposite of an overbite. Here, the lower teeth are too far forward. Invisalign can also help pull them back.
Crossbite: Invisalign can also help correct crossbite, which is a case where some upper teeth bite inside the lower ones.
Open Bite: This is when the upper and lower teeth don't meet when biting. Invisalign can help align them.
How Do You Know Your Child Is Eligible?
Determining if is the right choice for your teen can be boiled down to key factors. One of the primary considerations is age. While there's no strict age limit, Invisalign for teens is typically most effective for those who have most or all of their permanent teeth. This is usually starting around age 9-11. Then, consider the specific dental issues your teen faces. If they match any of the issues previously mentioned, Invisalign might be a potential solution. Another crucial aspect is your teen's maturity level. Invisalign braces require a certain level of responsibility since the trays must be worn for about 20-22 hours a day, only being removed for eating or brushing. Having removable braces makes the process super convenient. But when you are thinking of getting this type of treatment for your child, it is best to seek the opinion of Dr Mafalda. Always remember that each child is unique, and personal consultations with our dental experts are invaluable. You can
schedule an appointment
with us right away to help determine if this is a suitable treatment option for your child.
Invisalign for Teens: How to Prepare Your Child for the Treatment
Starting the Invisalign journey can be both exciting and nerve-wracking for teens. So, after determining that Invisalign is okay for your child, the next thing is to adequately prepare them for the best result. Here are some ways you can ensure your child feels prepared and supported throughout the process.
#1: Learn All About Invisalign Together
Knowledge is empowering. Spend an afternoon with your child delving into all things Invisalign. Watch videos,
read testimonials
, and perhaps even attend a consultation together. The more you both know about the process, its benefits, and potential challenges, the more equipped you'll be to handle any bumps along the road.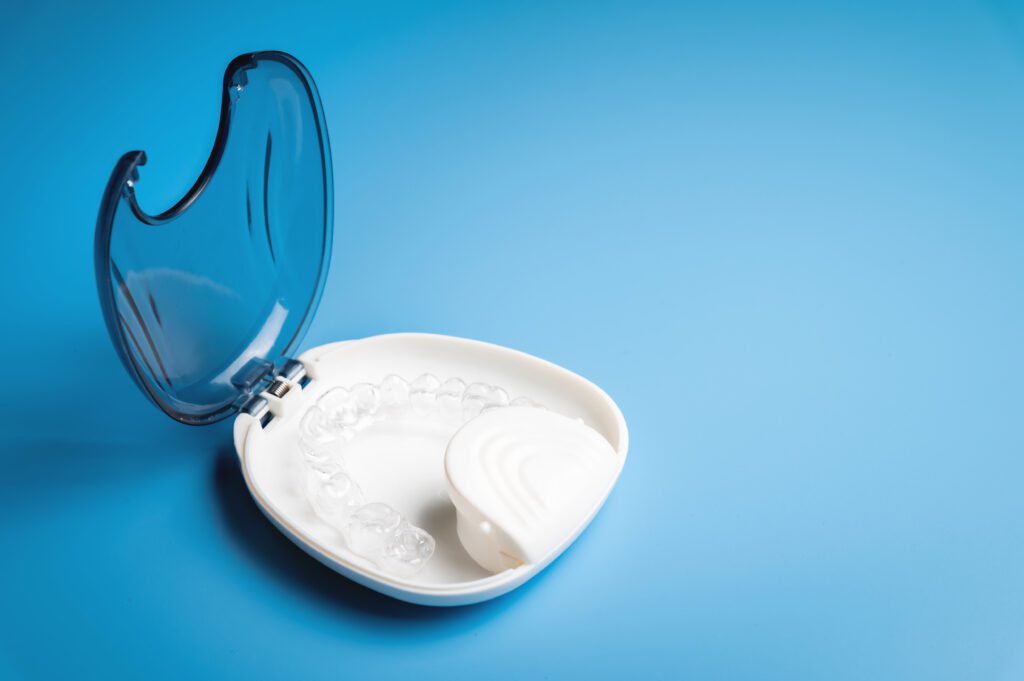 #2: Show them Before and After Pictures
A picture can often convey what words cannot. By showing your teen the transformational results of others who've undergone the Invisalign treatment, you'll offer them tangible hope and motivation. It provides a visual representation of the benefits of sticking to the treatment plan.
#3: Let Them Know They're Not Alone
It's natural for teens to feel self-conscious. Ease their concerns by sharing statistics or stories of other teens who've chosen Invisalign. Whether it's a cousin, a favourite YouTuber, or a classmate, knowing they're not the only ones can alleviate feelings of isolation or embarrassment.
#4: Stock the Fridge with Soft Foods
While aligners are less intrusive than traditional braces, the initial days after receiving a new set of aligners can still cause some discomfort. Ensure your fridge is stocked with teen-friendly soft foods like puddings, gelatin desserts, and smoothies. This makes meal times more enjoyable and less of a hassle during those first few adjustment days.
#5: Plan Ahead for Discomfort
It's better to be prepared than caught off guard. While
Invisalign
is generally not painful, some teens might experience discomfort or soreness, especially when transitioning to a new set of trays. Having over-the-counter pain relievers on hand can help manage any initial discomfort.
#6: Put Together An Invisalign Emergency Kit
Being prepared for unforeseen Invisalign-related situations can give your teen peace of mind. A small pouch with essentials like an extra aligner case, cleaning crystals or tablets, a soft toothbrush for on-the-go cleaning, and dental wax (useful for any sharp or rough tray edges) can be a lifesaver, especially during school hours or outings.
#7: Reward Diligent Oral Behaviour
With Invisalign, consistent oral hygiene is crucial to prevent any dental issues. Encourage this behaviour by setting up a reward system. This may be a fun outing or a special treat for maintaining good oral care. This positive reinforcement can keep them motivated throughout the treatment.
Your teen will have moments of doubt, discomfort, or impatience. Being there to offer a listening ear. Give words of encouragement and help them celebrate small milestones like completing a set of trays. All these can make their Invisalign journey much more positive. Remember, it's not just about straight teeth but also about building resilience and confidence along the way.
Let's Work Together to Give Your Child a Healthy, Beautiful Smile!
Invisalign for teens has been a life-changing experience for many children. Taking the step to help your child achieve a beautiful smile and boost their confidence is really commendable. You should get the best hands to help with this transformation. Whether you want more details about Invisalign for teens or want to start your journey right away, you trust
York Dental Suit
to give you or your child that dream smile. Get in touch now.
Call us right away at 01904 937 041 or use the Contact form to schedule a free consultation with us!